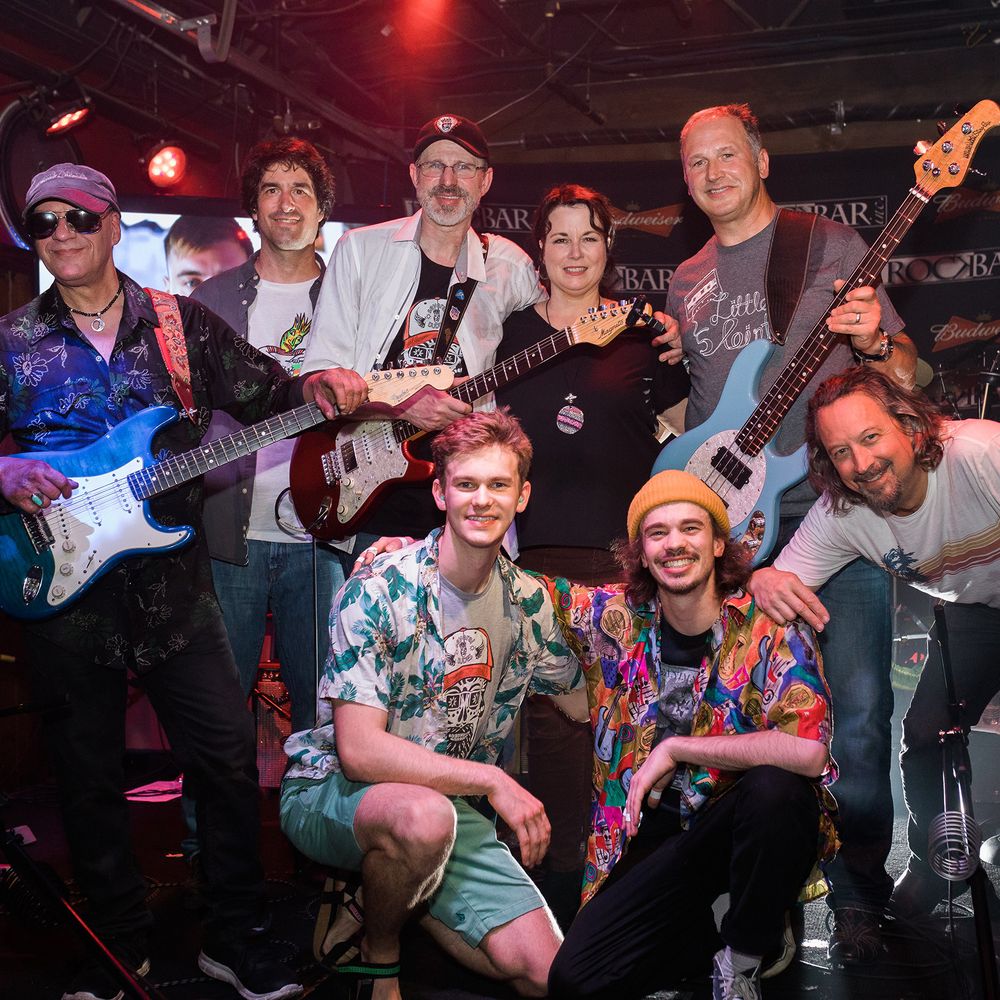 Jonas Goldstein - aka "Nas-dude (Asheville, NC):  One of the founding members of Several Dudes, Nas-dude has been described as the "Dude-glue."  Singing, playing rhythm and lead guitar and co-writing much of the Dude music, Nas-dude is pumped to share some new Dude material with the world.
Kevin Green (Atlanta, GA):  Founding member.  Drums.  Magic ensued.
Devon Engel (Scottsdale, AZ):  Another founding member, Devon was the band's original bass player and the first to leave to pursue a legal career.  Now he manages both - running a major corporate law department and holding down the Dude's bottom end.  Check out this article about Devon in the Arizona Republic:  https://www.azcentral.com/story/entertainment/music/2021/12/04/law-rocks-phoenix-concert/8829771002/Dave Pretlow (Atlanta, GA):  Dave joined Several Dudes as a Freshman at Emory. Nicknamed the "Dudester" by Nick Stevens, he went on to perform in the Destin, Florida area from 1993-2016 when the Dudes went into suspended animation  Dave played bass in "Salty Dog" and the "Go-Daddys," and later, on guitar and electric violin with "Beach Mice," "DeMonki," and as an acoustic soloist.
Barry Richman (Atlanta, GA): A legend in Atlanta and beyond, Barry has played guitar with some of the best musicians in the world.  He became Several Dudes third lead guitarist in the early 90s and is back full throttle.
Avi Goldstein (Chapel Hill, NC): Part of the Dude-next-Gen, Avi is a dancin', singin', rappin' writing and recording phenom.  He has joined the Dudes on vocals and percussion as part of their ReAnimation and is a crowd electrifier.  Avi is part of several pro hip hop dancing crews and you can follow him as "Your Cousin Avi" on his YouTube channel, Spotify, iTunes, Amazon and Soundcloud.
Samuel Goldstein (Chapel Hill, NC):  Part of the Dude-next-Gen, Samuel rocks the house on tenor sax, vocals and percussion. Along with his brothers, he is a lifetime multi-instrumentalist and vocalist, clocking in dozens of gigs with the Goldstein Family Band, and now part of Several Dudes-ReAnimation movement.